Need Shoes, Tights & Clothes?
Visit our full retail store in the studio lobby!
Youth & Adult Sizes!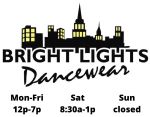 General Studio Info
Enroll ONLINE
Review Descriptions & Attire for details on classes & what to wear!
*Masks are currently optional. This includes in the lobby, store AND taking class.
Visit Contact Us for studio
hours and contact info
Summer Class Registration OPEN
8 weeks of Summer classes!
REGISTERED and DROP-IN options
(based on age/level)
Girls & Boys * Ages 2-18
Enroll ONLINE
Visit Summer Classes
Summer Camps Registration OPEN
10 camps themes to choose!
No dance experience required!
Girls & Boys * Ages 3-12
Enroll ONLINE
Visit Summer Camps
Summer Workshops & Intensives Registration OPEN
6 workshops to choose!
Intermediate & Advanced levels
Girls & Boys * Ages 9-18
Enroll ONLINE
Visit Summer Workshops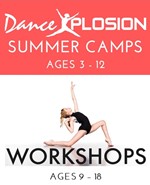 Recital 2022 Details
Sunday, May 29 & Monday, May 30
@ St. Michael's Catholic Academy
Showtimes, Costumes, Backstage Parents & More!
Check your Inbox & Visit Recitals for details!
Parents' Night Out
Saturday, April 23 @ DXP
6pm to 10pm
Girls & Boys, Ages 4-10
Dance, Games, Movie & Pizza!
Enroll ONLINE