(The initials next to each name correspond to the teacher assignments on the class schedules)


Amber Frishman ("AF") - Owner + Studio Director
(top)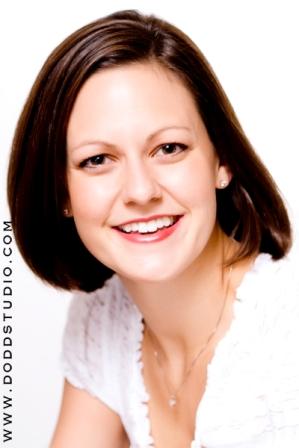 Amber Frishman founded DanceXplosion to bring others all of the joy, experiences, and appreciation for the arts that dance has provided her. With over 25 years of dance training, 13 years of dance instructing, a Bachelor's Degree in Childhood Development/Education, a college minor in Theatre and Dance, and 2 years of public school teaching experience Amber brings with her a diverse set of skills and talents, an understanding for children and their different learning styles, and a life-long passion for the beauty, creativity and freedom of dance.
Amber has extensively studied ballet, jazz, lyrical, theatre, hip-hop and modern styles of dance. She has studied under Natalia Krasaska (Former Prima Ballerina of Ballet Russe in Russia), Max Stone of Steps on Broadway, Frank Hatchett of Broadway Dance Center, Shella Sattler (Current Director of the Dallas Mavericks Dancers), and many more.
During her training growing up in Dallas, Amber had various solo roles in a number of full length, full symphony-accompanied ballets such as The Nutcracker, Le Corsaire, Giselle, Swan Lake, Sleeping Beauty. She was First Lieutenant and Junior Lieutenant of her award-winning high school drill team, she was a member of her studio's Senior Performing/Competition Company, and she was a dancer/singer in a full length production of The Music Man.
Amber moved to Austin to attend the University of Texas where she graduated with Highest Honors with a Major in Childhood Development/Education and a Minor in Theatre and Dance. While at UT she was one of only 3 freshman to make the UT Pom Squad. While on the Pom Squad she had the opportunity to dance at football and basketball games, travel to school events, and attend various camps/workshops. She was also a member of STEEL Dance Company, which focused on bringing professional-level performances of jazz, lyrical, hip hop and theatre to the Austin community.
Upon graduation from UT, Amber continued to teach dance at various studios in Austin, in addition to teaching for 2 years in a public school classroom. She obtained official certifications in CPR/First Aid and Group Fitness/Aerobics instruction. Today, she continues to train and develop as a dancer/teacher at renowned dance venues in New York City such as Alvin Ailey American Dance Theater, Broadway Dance Center and Steps on Broadway, in addition to attending quarterly dance conventions with instructors from across the country.
Amber cannot imagine her life without dance. She looks forward to helping more students on their road to developing dance technique, gaining a passion for the arts, and increasing their own sense of pride and self-esteem.
Tiffany Plante ("TP") - Assistant Studio Director + Senior Faculty
(top)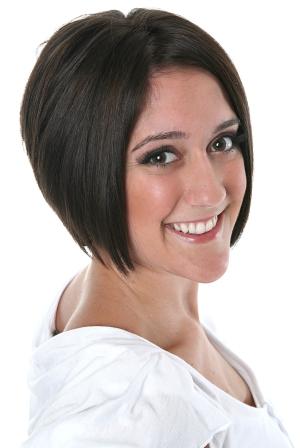 Tiffany Plante has loved dancing for more than 20 years. As a choreographer and teacher, she uses her extensive performance experience – ranging from jazz, tap and lyrical to ballet, hip hop and musical theater – to create high energy and motivational classes that push her dancers to new heights.
Growing up in Minnesota Tiffany trained at the Woodbury Dance Center. She was the Featured Dancer and Vocalist for more than 6 full-scale theater productions such as Footloose, Our Town and FAME, and as a member of the Woodbury High School Cabaret she kindled her love and work in choreography.

From there Tiffany moved to Gustavus Adolphos College where she was a Member of the school's Dance Company and Captain and Choreographer of the Dance Team. Amidst her dancing Tiffany earned her Management Degree with a Dance Minor, and even branched into costume design for 3 years while her teams competed at the UDA National Championships. She also regularly taught at the Gustavus Kids Clinic and St. Paul Children's Theater.
Most recently before joining Dance Xplosion, Tiffany was a dancer, choreographer, aerialist and wardrobe manager for the Holland America and Royal Caribbean cruise lines. She also taught Master Classes at several studios in Minnesota before making the move to Austin.

Tiffany plays a key management role in making sure that Dance Xplosion provides an exceptional experience to the dancers and their families. As a teacher, she loves helping the students reach their full artistic potential.
Marissa Wiseman-Maples ("MW") - Senior Faculty
(top)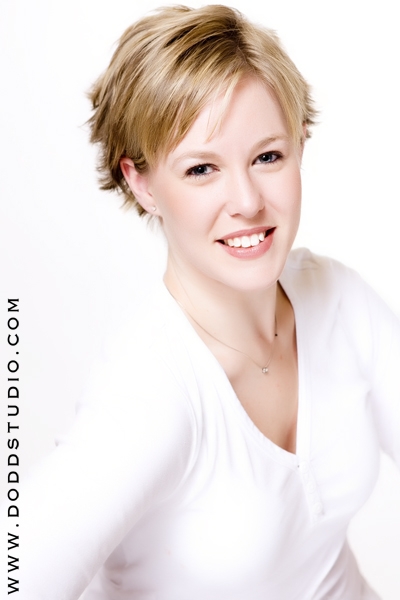 Marissa Wiseman-Maples grew up in Tyler, Texas, studying ballet and jazz under the instruction of Pamela Erwin, Paula Sansom, and Helen Chambers. Eventually Marissa joined Tyler Civic Ballet. She performed in yearly Nutcracker productions and danced pieces from many ballets such as Swan Lake, Sleeping Beauty, La Fille, Mal Gardee, and Pas de Quatre.
Marissa's first choreography experience came when she was a junior at Robert E. Lee High School when she was asked to choreograph the musical Oklahoma! Since then, Marissa has choreographed Hello Dolly, Cinderella, You're a Good Man Charlie Brown, A Christmas Carol, and Kiss Me Kate.
Marissa attended Arizona State University and graduated with her BFA in Dance Choreography in 2004. During her time at ASU Marissa participated in multiple Guest Artist Residencies and danced under renowned choreographers.
After graduating from ASU, Marissa moved to Brooklyn, NY. Before moving to Austin she served as Dance Instructor at a private high school. She taught ballet, modern, jazz, hip hop, musical theatre, lyrical and intro to ballroom to all levels of students. She also choreographed pieces from a variety of musicals for the school, including Fosse, Chicago, A Chorus Line, Sweet Charity and The Pajama Game. She spent time in NY performing at WaxWorks, Chashama and Artery Dance Festival, and had the opportunity to perform her own work at Artery Dance Festival.
Upon arriving in Austin, Marissa became a member of the Kathy Dunn Hamrick Dance Company for 2 seasons. Marissa has also served as guest choreographer for the Longhorn Singers, the official show choir at the University of Texas at Austin.

Marissa is also certified in Basic Mat, Advanced Mat and Basic/Intermediate Ball Pilates. She was certified in NYC before moving to Texas and has been teaching Pilates at DXP since 2008. In early 2011 Marissa gained her certifications and began teaching Zumba at DXP. She is certified in Zumba Basic 1, Basic 2 and Zumbatomic (Zumba for kids ages 5-14).

In addition to her myriad teaching roles, Marissa is also the Retail Manager + Senior Buyer at Bright Lights Dancewear! Marissa is a dynamic teacher and choreographer and enjoys spreading her passion for dance with Dance Xplosion's students.
Morgan Eddy ("ME") - Senior Faculty
(top)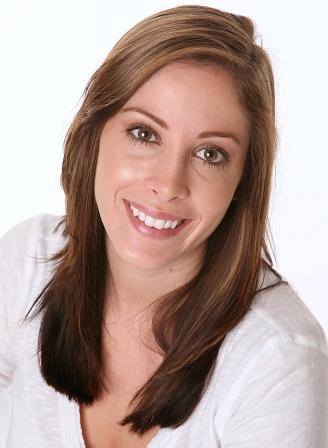 Morgan Eddy began dancing in Austin at the age of 3. She danced with several studios in Austin and attended dance conventions and competitions each year, winning numerous awards for group, solo and duet performances. Morgan also participated in master classes under the instruction of numerous esteemed dancers and choreographers. Morgan has had extensive training in ballet, tap, jazz, lyrical, modern, contemporary, pointe, and Cecchetti ballet method.
After high school, Morgan furthered her career in dance by earning her Dance, Choreography and Performance degree from Sam Houston State University. While at Sam Houston Morgan studied with such professors and Guest Artists as Dana Nicolay (Dean of SH Dance Department), Jennifer Pontius (Associate Dean), Dr. Cindy Gratz, Andy and Dionne Noble (NobleMotion Dance), Astrid von Ussar (Faculty dance teacher at Alvin Ailey School, NYC), Charlotte Boye-Christensen (Artistic Director of Woodbury Dance Company in Salt Lake City, Utah) and Melissa Wynn (Juilliard).
During her college experience, Morgan was able to perform works by many great choreographers. She attended the American College Dance Festival Association in March of 2009 in College Station, TX. She performed at the festival and attended master classes from renowned professors from different areas of the country. During her senior year, Morgan was chosen to perform as a soloist in a dance choreographed by Astrid von Ussar, a renowned faculty dance teacher at the Alvin Ailey School in New York City.
Morgan began teaching early in college and has continued to work with children of all ages ever since. Morgan is excited to share her passion for dance with Dance Xplosion's students and families.
Will Walker ("WW") - Instructor
(top)
MORE DETAILS COMING SOON!
Sloan Chouest ("SC") - Instructor
(top)
MORE DETAILS COMING SOON!
Elif Tuzer ("ET") - Instructor
(top)
MORE DETAILS COMING SOON!
Jessica Anderson ("JA") - Office Manager + Senior Faculty
(top)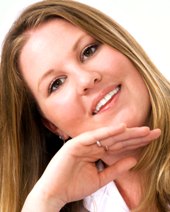 Jessica Anderson has spent almost her entire life dancing, loving every moment of it. She has studied a wide range of dance styles, with a focus on ballet, jazz and modern having over 15 years of training in each.
As a student and performer, Jessica has been on stage for dozens of shows and showcases, including full-length ballet performances of Swan Lake (soloist), Giselle (soloist) and Sleeping Beauty (soloist). Jessica was also a character performer (dance, sing, act) for several musicals, including My Fair Lady, Sound of Music, Kiss Me Kate and an annual Broadway Review.
Jessica grew up dancing in Colorado Springs before moving to California to attend San Francisco State University where she earned her BA in Dance with Honors. While in San Francisco, Jessica danced various roles in The Nutcracker with the California Ballet: San Diego and the Colorado Springs Symphony for six years. She also served as Student Director of the University's 17-member pre-professional Dance Company. In addition to annual performances and workshops, Jessica's dance company toured to local schools and taught master classes (jazz, ballet, contemporary) to high school students interested in pursuing dance in college.
As a teacher, Jessica has been working with students for more than 8 years. She has led pre-school to high school aged classes, in genres ranging from introductory creative dance to jazz, hip hop and ballet. Joining the Dance Xplosion family was one of the first steps Jessica took after moving to Austin several years ago and she is thrilled to work with our students and families.
Melissa Griffin ("MG") - Instructor
(top)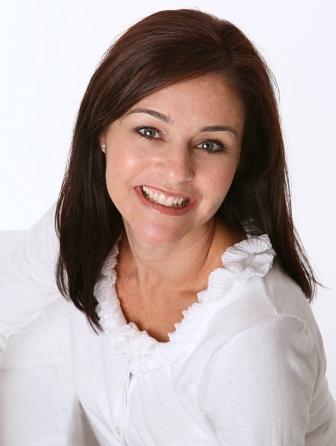 Melissa Griffin was born and raised in San Bernardino, California. She started dancing at the age of 3 when she was introduced to ballet, jazz and tap. Melissa realized that ballet was her passion at age 6 and she devotedly pursued it through college.
As a student, Melissa was a Company Member of the elite Inland Dance Academy in San Bernardino under the instruction of Evette DeMarco Swinson. In addition to taking 10 hours of class each week, Melissa took master classes from Clinton Rothwell (National Ballet of Canada) and John Clifford (former Principal Dance with NYC Ballet). With the Company, she performed several different roles in their annual full length, full symphony productions of The Nutcracker and Copellia. During her dance studies Melissa attended summer sessions at prestigious studios across the northwest, including Ballet West in Aspen, CO and the Pacific Northwest Ballet in Seattle, WA where she received scholarships to train.
In her studies Melissa experienced various styles of dance including ballet, jazz, modern, character and Spanish. In addition to her dance pedigree, Melissa was a cheerleader from middle school through high school. She attended several cheerleading camps during the summers with her squad and performed in the Rose Bowl supporting UCLA. Melissa continued to dance while in college at Cal State San Bernardino.
As a teacher, Melissa was a ballet dance instructor for 2 years with Inland Dance Academy. She also organized the before and after school programs at Bixby elementary school in Long Beach, California for 3 years, working with children aged 5-11.
Melissa moved to Austin in December 2008 from Southern California with her husband Brant and two daughters. Melissa feels blessed to be working with Dance Xplosion's students, sharing her love of dance with them.
Natalie Stevens ("NS") - Instructor
(top)
MORE DETAILS COMING SOON!
Alyssa Hutcheson ("AH") - Instructor
(top)
MORE DETAILS COMING SOON!
Erin McDonough ("EM") - Instructor
(top)
MORE DETAILS COMING SOON!
Sara Mirsky ("SM") - Instructor
(top)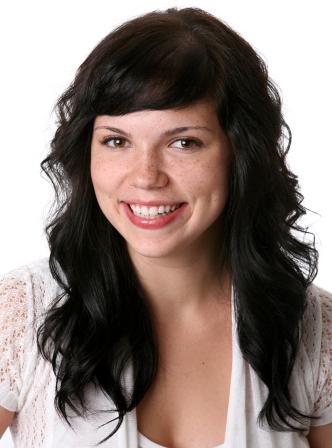 Sara Mirsky began dancing when she was 10 years old and discovered jazz and lyrical. She eventually fell in love with theatre, too, and became highly involved with the local community theatre in Seattle, Washington where she lived. As a member of the theatre company she was featured as Principal Dancer for several productions, including Beauty and the Beast, Footloose and A Chorus Line.
Sara danced throughout high school and continued at Belhaven University where she earned her B.A. in Dance. While at Belhaven she had the opportunity to perform at ACDFA (American College Dance Festival Association) with the Talk Dance Company. In addition to the professional dance staff at Belhaven, Sara has been taught by Mandy Moore ("So You Think You Can Dance"), Mariam Lamb (worked with Bob Fosse), Randal Flinn (Director of Dance Ad'Deum) and Steve Rooks (Former Principal Dancer for Martha Graham).
As an instructor, Sara has been involved with Project Dance in New York, assisting classes and performing for 5 years. Project Dance is a 3-day event that gathers professional, pre-professional and aspiring dancers for training, performance and networking. Sara moved to Austin to be a part of the arts community, and she is particularly happy being part of Dance Xplosion's community.
KayKay Williamson ("KW") - Instructor
(top)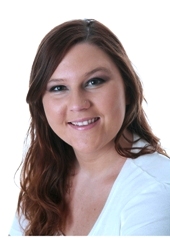 MORE DETAILS COMING SOON!
Samantha Velasco ("SV") - Instructor
(top)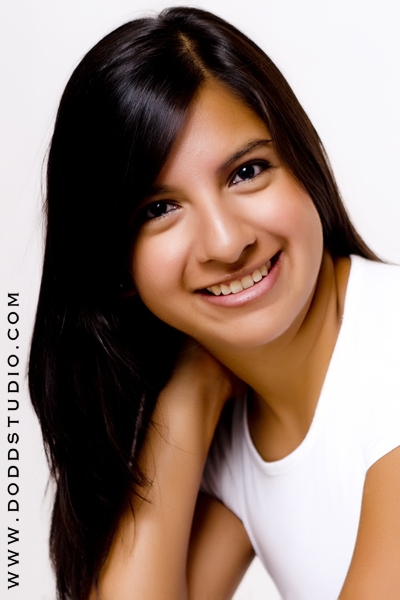 Samantha Velasco began dancing when she was 10 years old at Roy Lozano's Ballet Folklorico de Texas learning the art of Mexican folk dance and traditions. Entering high school she searched for a new style of dance and became a member of the Tex-Ann Dance Team at David Crockett High School in Austin. She served as Junior Lieutenant and then Co-Captain her senior year where she earned several awards for her solos and was named Tex-Ann of the Year.
She began college at Austin Community College majoring in Journalism but felt the urge to dance and teach. She then transferred to Texas State University in San Marcos as a Dance major and became a member of the Orchesis Dance Company her second semester. While a member of Orchesis she had the chance to take master classes, do community service, and perform in their annual showing of Dancers in Flight .
Samantha was chosen to attend the American College Dance Festival in February of 2008 where she had a week-long intensive of many styles of dance. Samantha has had the privilege to take class from guest artists from the Erick Hawkins Dance Company and the Zenon Dance Company.
Professionally, Samantha was a member of the Austin Lady Wranglers, the dance team for the Austin Wranglers Arena Football Team. Since graduating from Texas State Samantha has continued to dance, choreograph and instruct. In addition to teaching at Dance Xplosion, Samantha works at Austin High School as a dance teacher and Assistant Director of the Red Jackets Drill Team. Samantha helps Dance Xplosion's students experience the benefits of dance and performance.
Mier Simpson - Instructor
(top)
MORE DETAILS COMING SOON!
Krista Scott ("KS") - Yoga Instructor
(top)
Krista Scott is a former advertising executive who decided to leave the corporate world several years ago after the birth of her two children for a more rewarding experience as a certified yoga instructor. Krista had practiced yoga off and on for many years, but in 2007 after the birth of her daughter she took an Ashtanga beginning series and developed a true love affair with the practice.
After becoming pregnant with her second child in 2008, Krista continued her practice with pre and postnatal yoga classes. With two young children at home, yoga helped Krista to maintain a strong body, release stress and be present in the moment. Krista was so passionate about yoga and its benefits that she wanted to share that knowledge with others. Krista received her 200 hour Hatha yoga certification in 2010.
Krista primarily teaches Hatha Yoga. Hatha Yoga is the path of Yoga most people are familiar with in the West. This branch of Yoga uses physical poses or Asana, Breathing Techniques or Pranayama, and Meditation to achieve better health and mental well-being.
Krista's classes are influenced by her own personal experience with the 12 hour/day corporate work environment, injury, pregnancy and childbirth. They've been further refined through studying with her mentor Lance Westendarp and focus on the breath, body awareness and subtle energies within the body. Her classes combine flowing postures as well as ones that develop strength and allow the practitioner to observe the subtle details of their bodies.
When Krista isn't teaching or practicing yoga she is a stay at home mom and owner of 619 Bath and Body, creating and selling hand-made bath products. Krista is energized by helping Dance Xplosion's students achieve the benefits of yoga.
Tara Shelton - Assistant Instructor + Desk Staff
(top)
MORE DETAILS COMING SOON!
Jacki Moffa - Assistant Instructor + Desk Staff
(top)
MORE DETAILS COMING SOON!
Adam Frishman - Owner + Studio Operations
(top)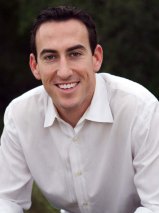 Adam Frishman co-founded Dance Xplosion to help his wife and best friend realize her dream. Adam leads the studio's business and marketing operations. Adam also believes the cultural arts play a critical role for Austin as it continues to grow and shape its creative economy, and he is excited about helping inspire the next generation of artists and dancers.
Adam also serves as Entrepreneur Consultant at MWR Legal, a full-service legal and consulting firm that helps entrepreneurs start, grow and protect fast-growing businesses. Adam is previously the Director of Corporate Development for the firm, and he now works alongside the firm's partners in a unique role and does business strategy consulting which complements the firm's legal recommendations.
Adam is on the Executive Board of American Repertory Ensemble ("ARE"). ARE is a performance company that offers world-class ballet and classical music in a unique performance format that presents the art forms as equals, and focuses on the convergence and interplay of dance and music. ARE presents new works in the presence of masterpieces, and produces an intensely eclectic variety of work that showcases its world-renowned artists' exceptional classical technique and exemplary caliber. ARE is the only company of its kind outside of New York melding dance and music on this level and offering it in an intimate setting.
In addition to these responsibilities, Adam plays on a Premier Division Men's League soccer team. He was previously on the Fast 50 Advisory Board for the Austin Business Journal, and is a former 5-term Board Member of the Austin chapter of the American Marketing Association. Adam is a graduate of the McCombs School of Business at the University of Texas at Austin, where he received his Bachelors of Business Administration degree in Marketing with Honors and a Minor in Psychology.
Photos provided by Endeavors Photography and Dodd Studio.